UAB Komtense offers patternmaking and grading services.
The patterns are developed according to the sketch, picture or the sewn garment. Both the flexibility of COMTENSE CAD-system and the pattern maker experience provide the customer with the most sophisticated garment.
To order grading services the customer should present basic patterns and have the list of ordered sizes.
The ready-made pattern sets can be saved and sent as DXF.AAMA, PLT (PLO) or PDF-files.
Garment flat sketch
The customer can order patterns presenting a sketch, a picture, a sample, or any other variant. Here, as an example, we have a blouse sketch. The customer should give information about the garment size, and all other sizes to be graded, as well as  the finishing requirements. Every modern method of patternmaking can be applied.
Modeling
Darts, princess lines, yokes, plackets, facings, collars, cuffs – all of them are created in the process of modeling,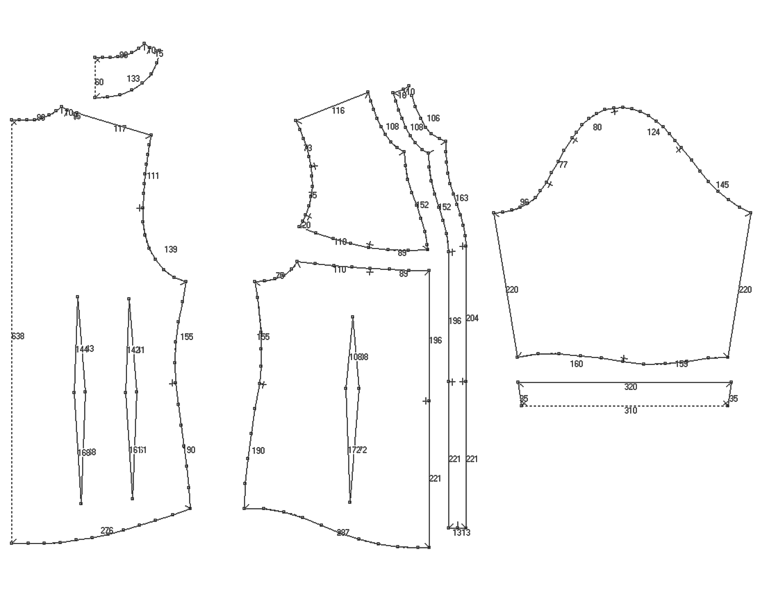 Seams
Seams are created automatically after the seam allowances are set. Corners are constructed according to the customer's standards.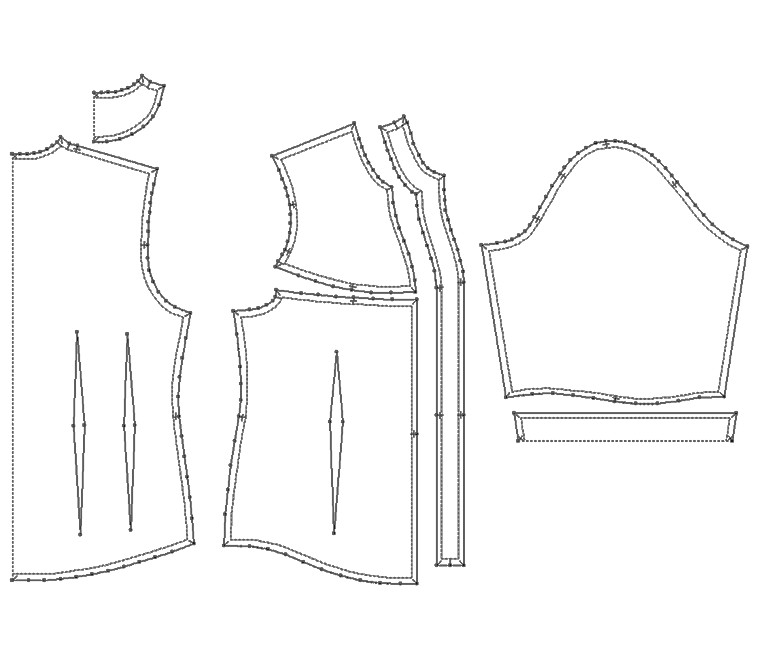 Grading
Grading is carried out on the base pattern. In the process of modeling all grade rules are saved and automatically re-calculated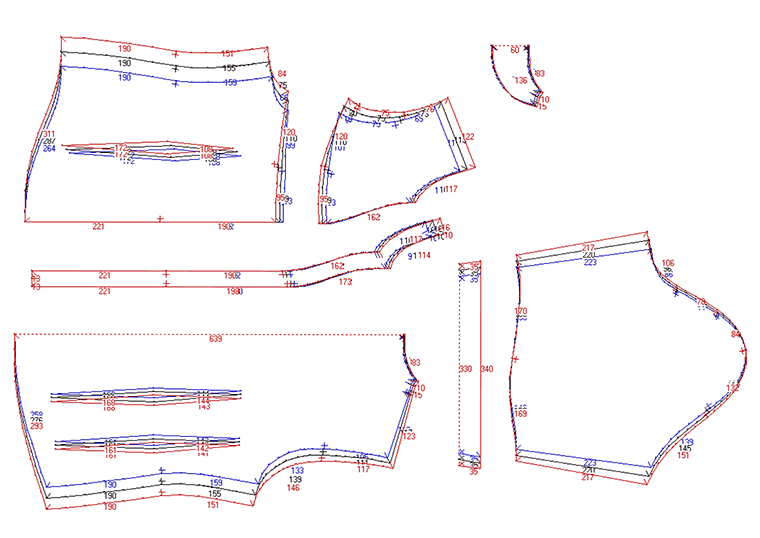 Marker
Markers can be created automatically or manually, according to the customer's requests. All the specific parameters will be taken into account.  To answer customer's needs, the information about wastes, pattern areas, average garment consumption can be provided.